More highlights of what we'll be covering in my Yoga & Breath workshop on April 12, 2015. So, more here on a few of the texts I'm using as resource material for our discussion and practice. I'll finish this previews series of posts by enticing you with food…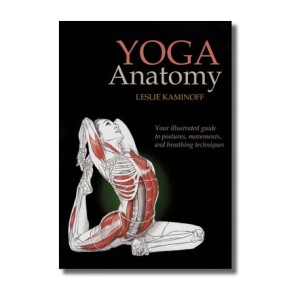 There are a lot of good yoga anatomy books out there. I like Leslie Kaminoff's Yoga Anatomy for 1) the illustrations that highlight the working or active muscle groups and 2) his attention to the breath. In fact, chapter 1 is titled "The Dynamics of Breathing." You don't get to start postural yoga until you mine through this critical, preliminary chapter. Cellular respiration, prana and apana, and the anatomy of the breath are all covered here.
There's still time and space to register for this special workshop devoted to Yoga and the Breath. Click here to register and pay in advance.
When: Sunday, April 12, 2015
Time: 1-4pm
Where: CHI Film Studio, 807 Fletcher St., Dallas, TX 75223
Questions? sthornton@operamail.com